Are You Still Sticking to A Single-screen Laptop?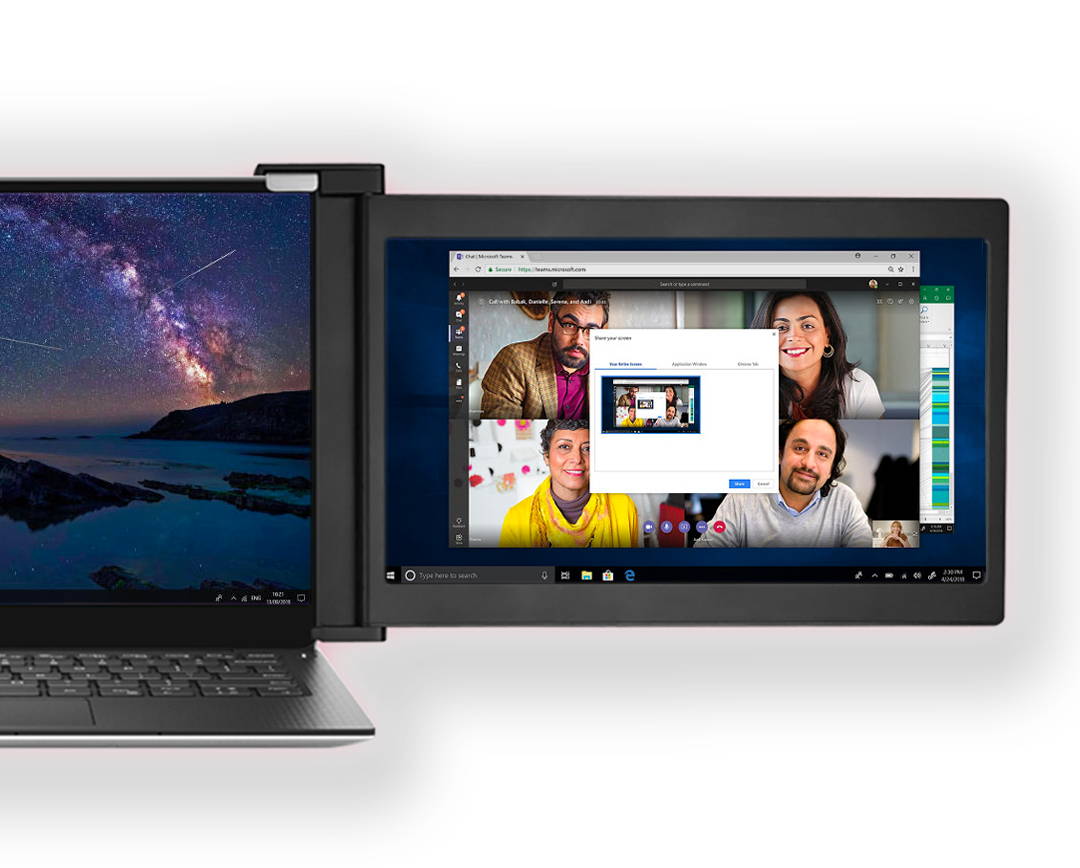 You may be currently suffering from lower productivity, too much additional gear, limited workspace with a single-screen laptop while on the go. Study shows that with the utilization of multiple-screens,
Source:
Jon Peddie Research, University of Utah and NEC
Two Together for the Perfect Pair

10.1" 11.6" and 13.3" Display
The Eyoyovip monitors extend possibility to assembly up to two extra screens to your laptop.
Now offering three sizes, 10.1" 11.6" and 13.3" Display
Simply connect it to your laptop with the 2-in-1 cable that we offered in the package. Now you're ready to boost your productivity by up to 44%.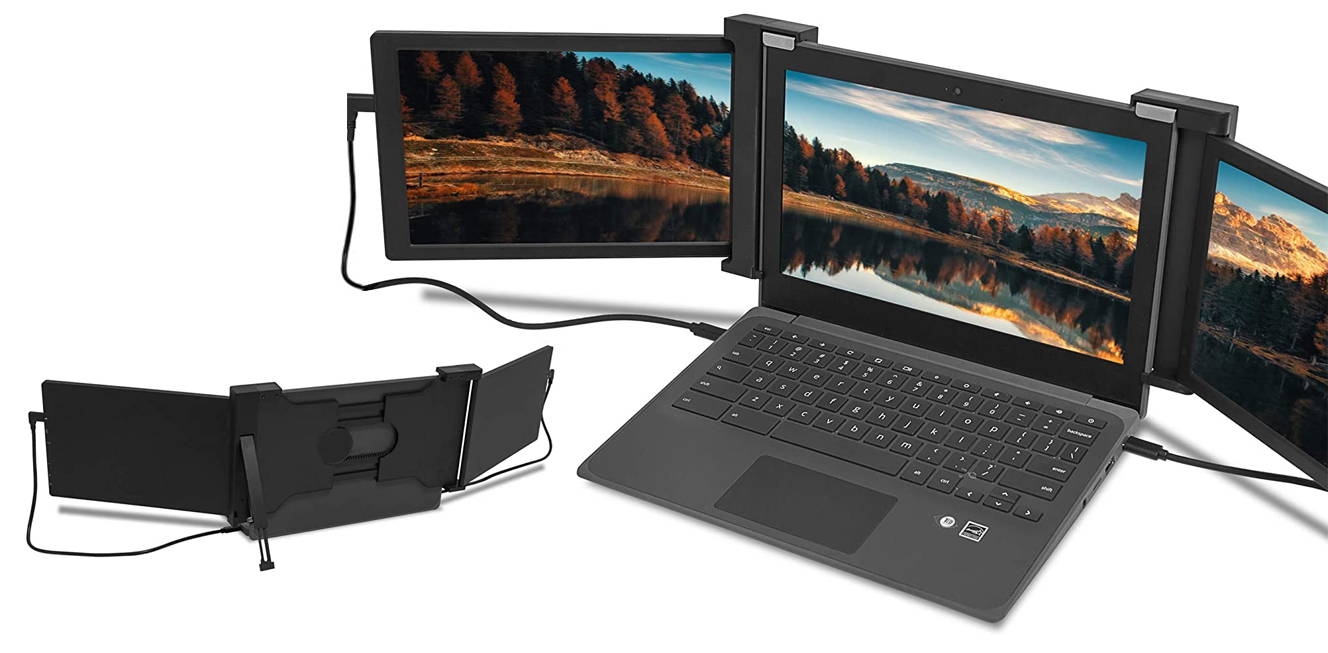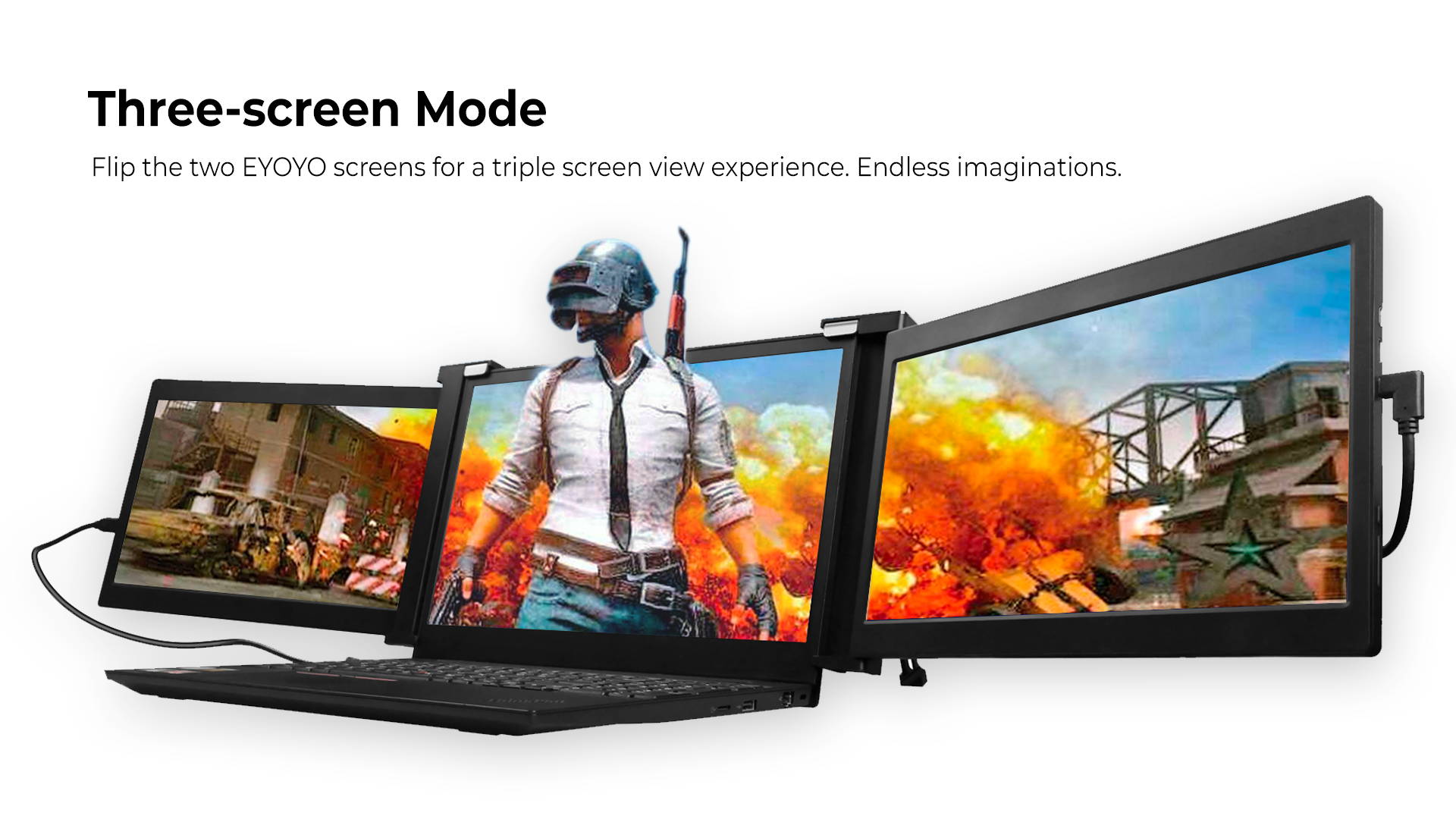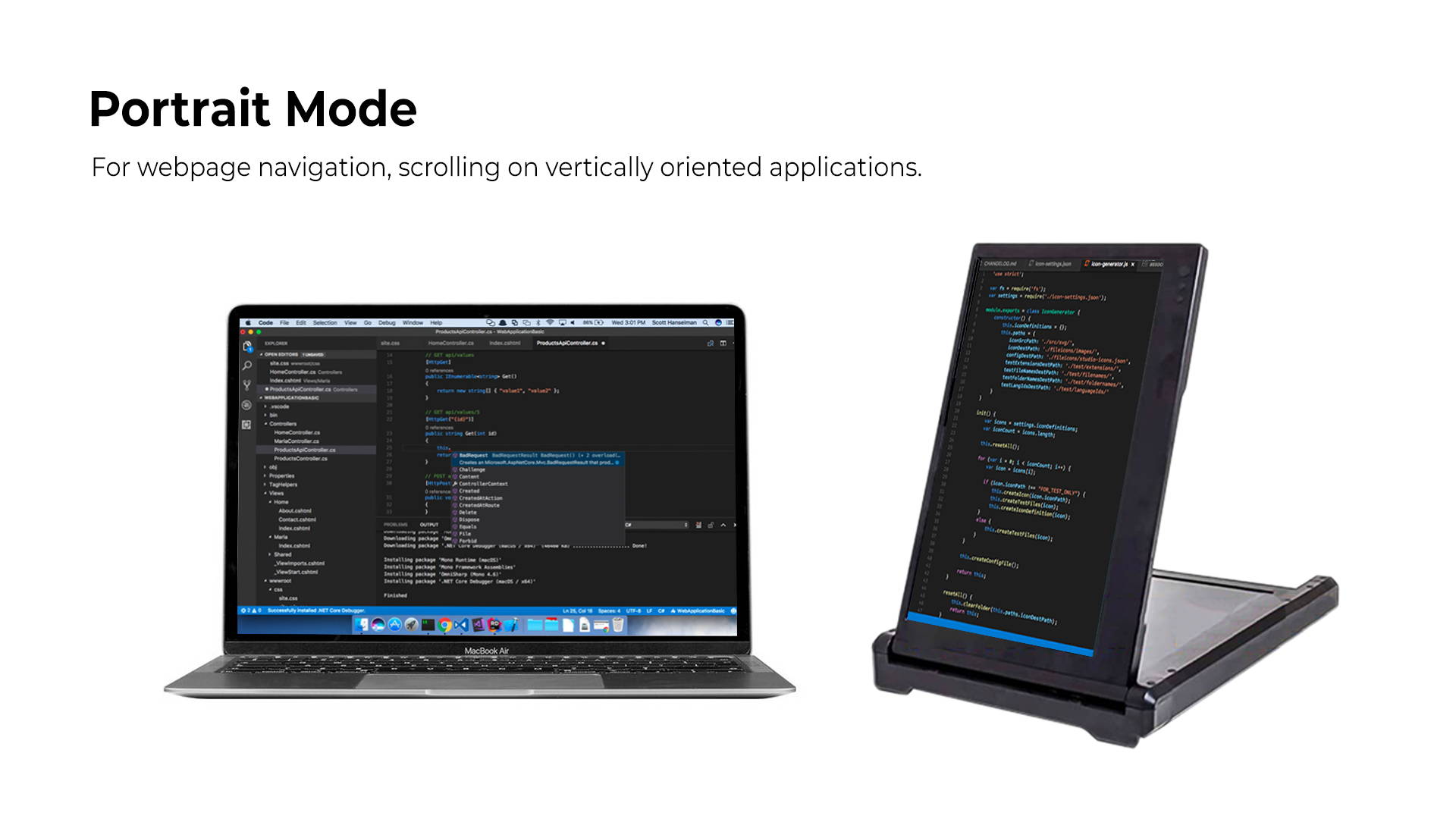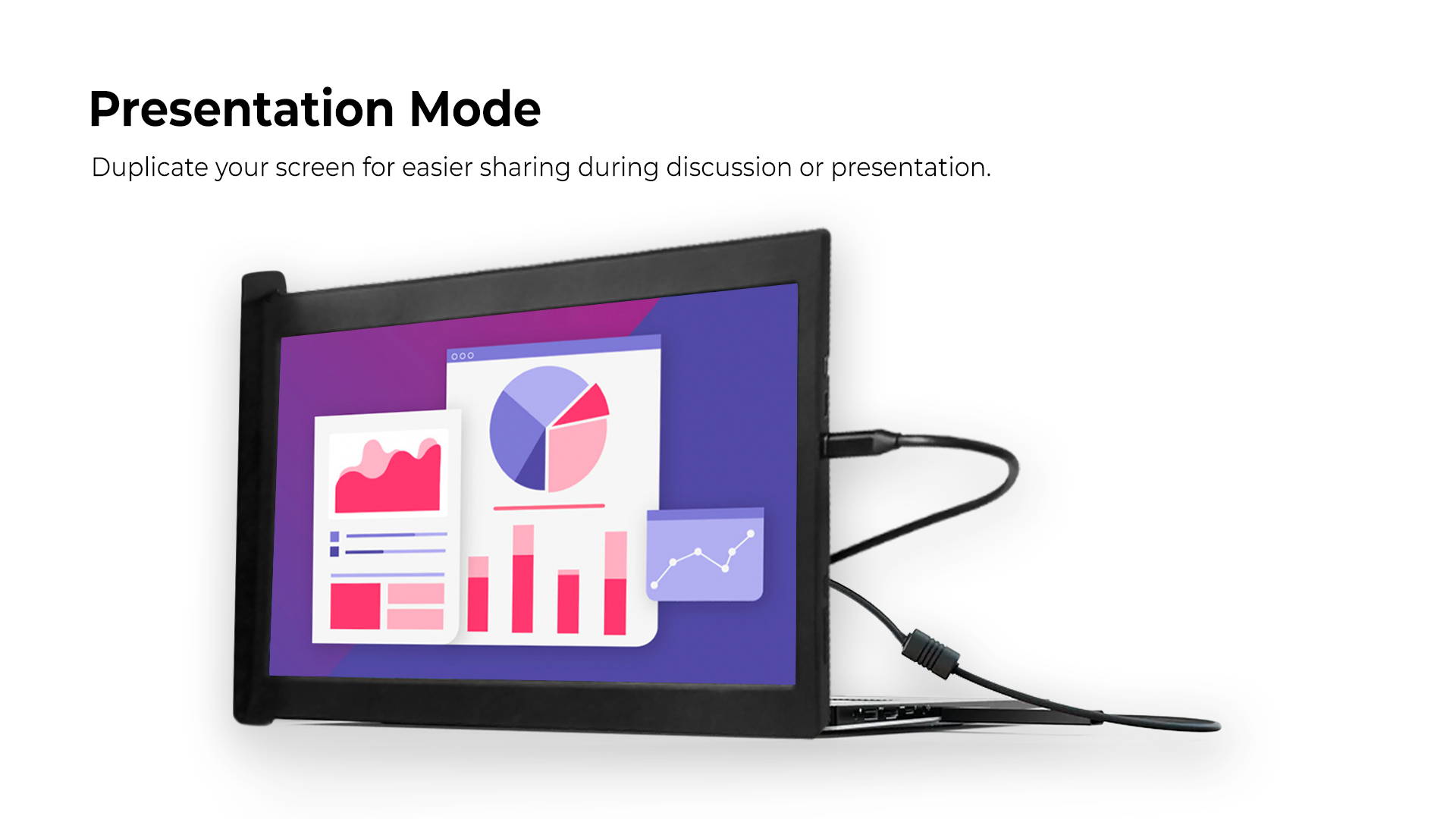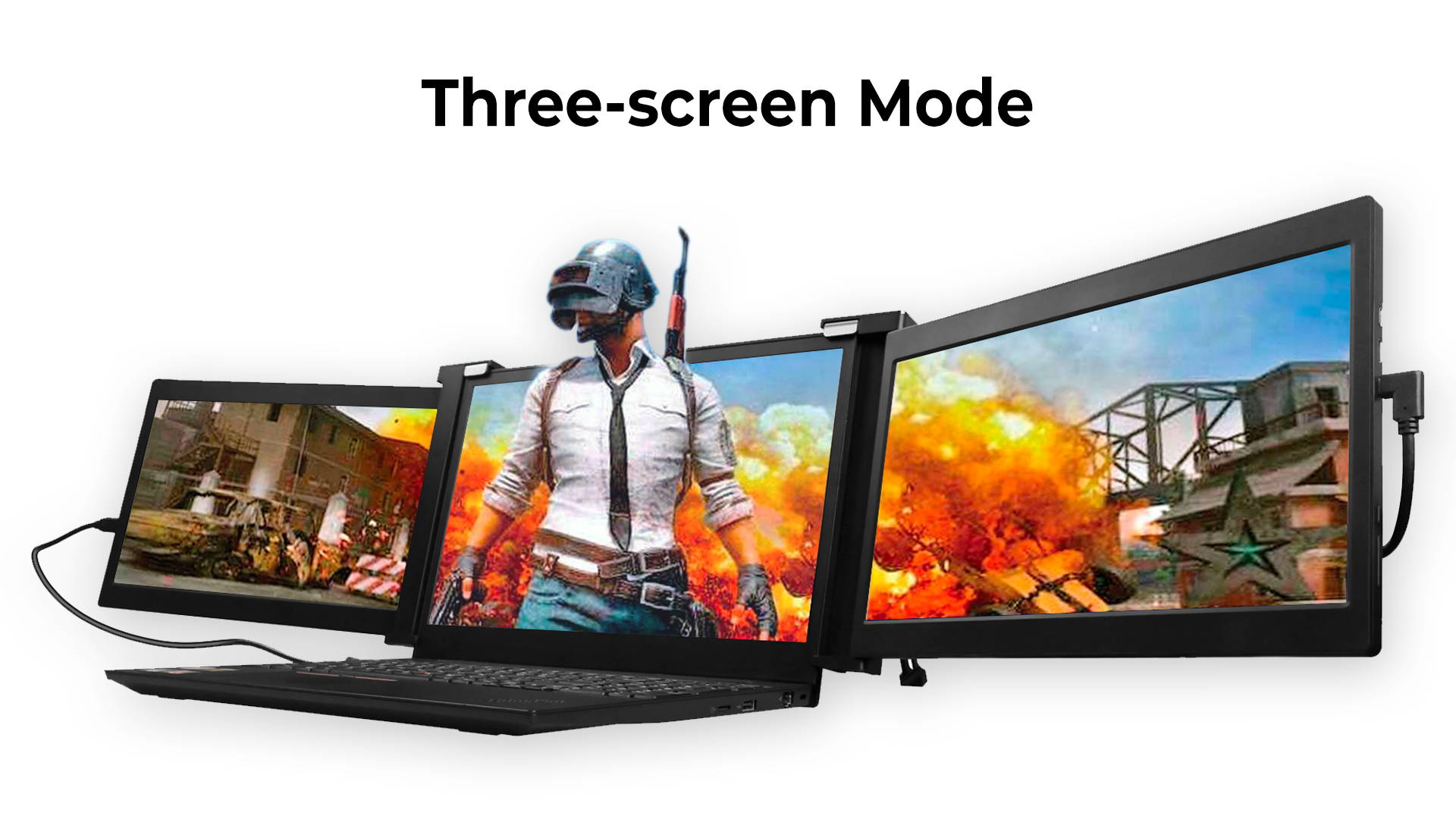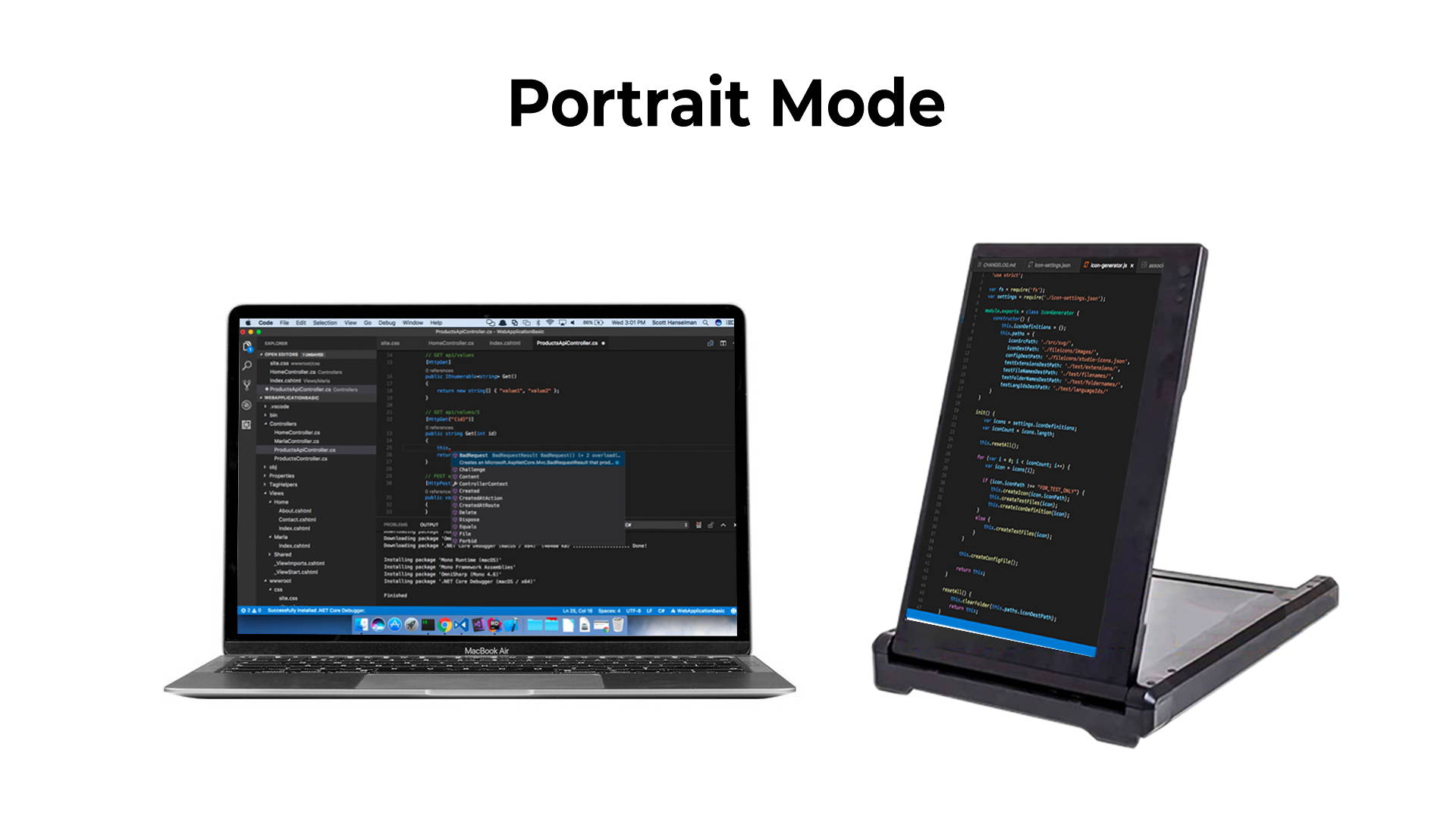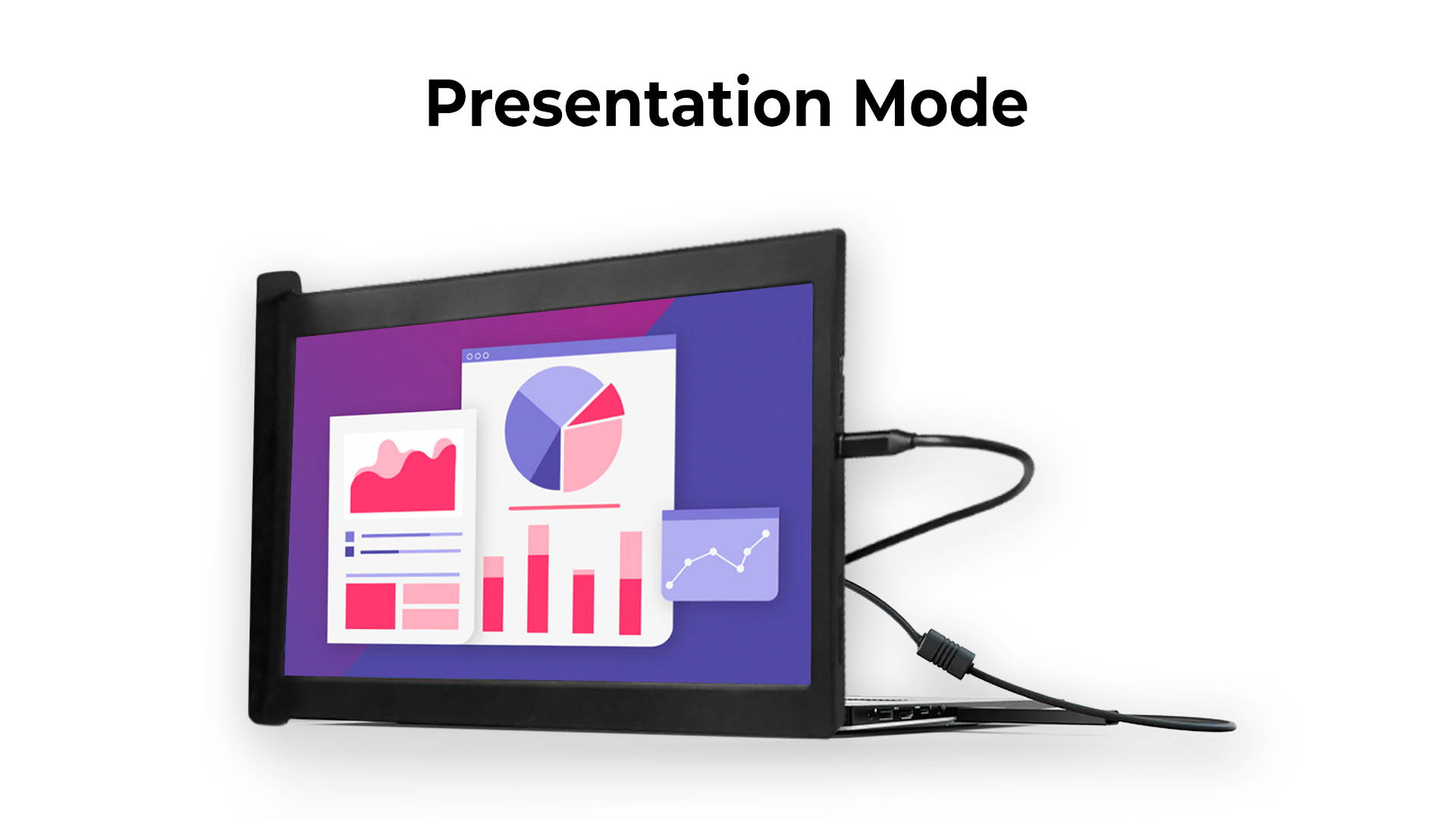 Designed with the compatibility in mind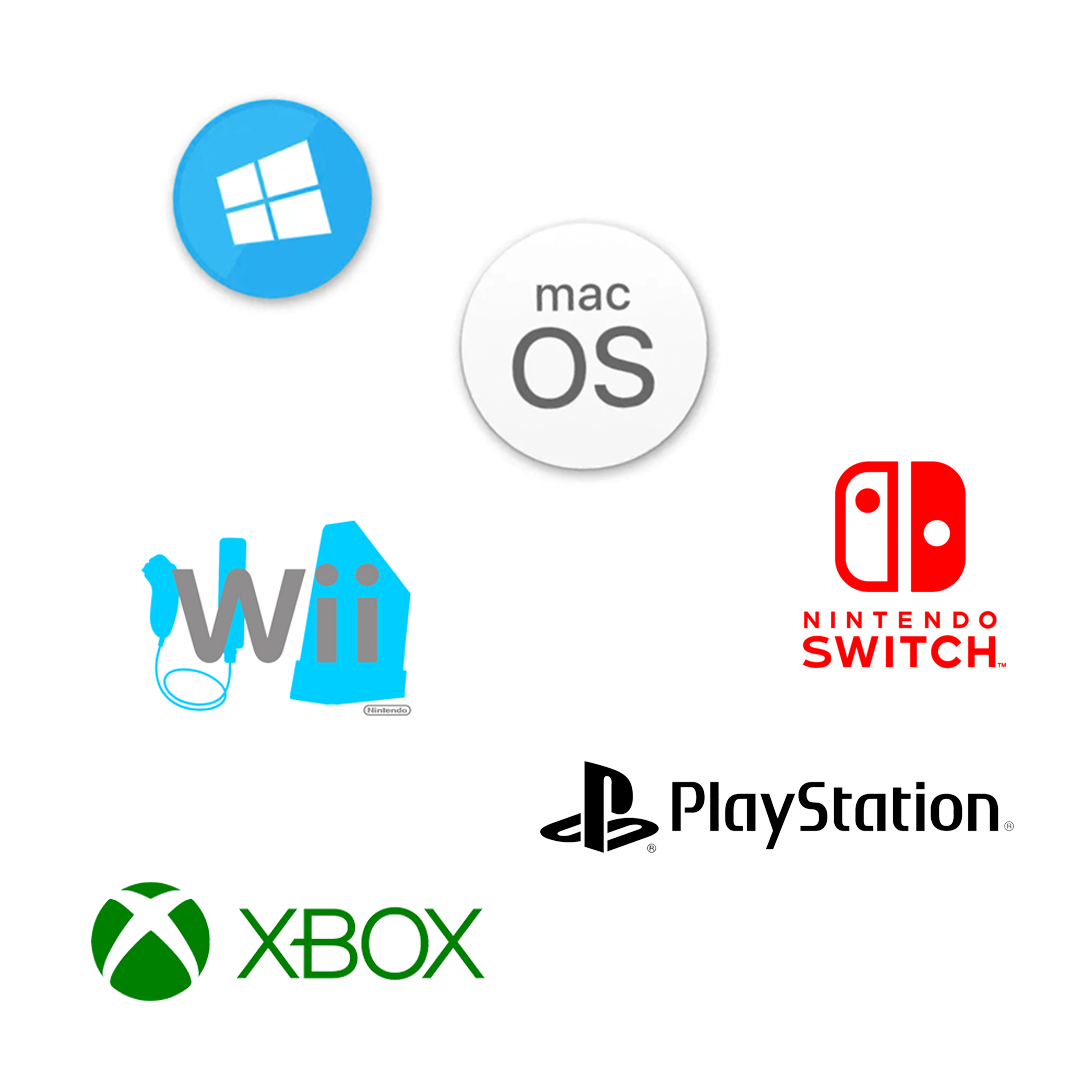 Interchangeable
2-IN-1 USB Cable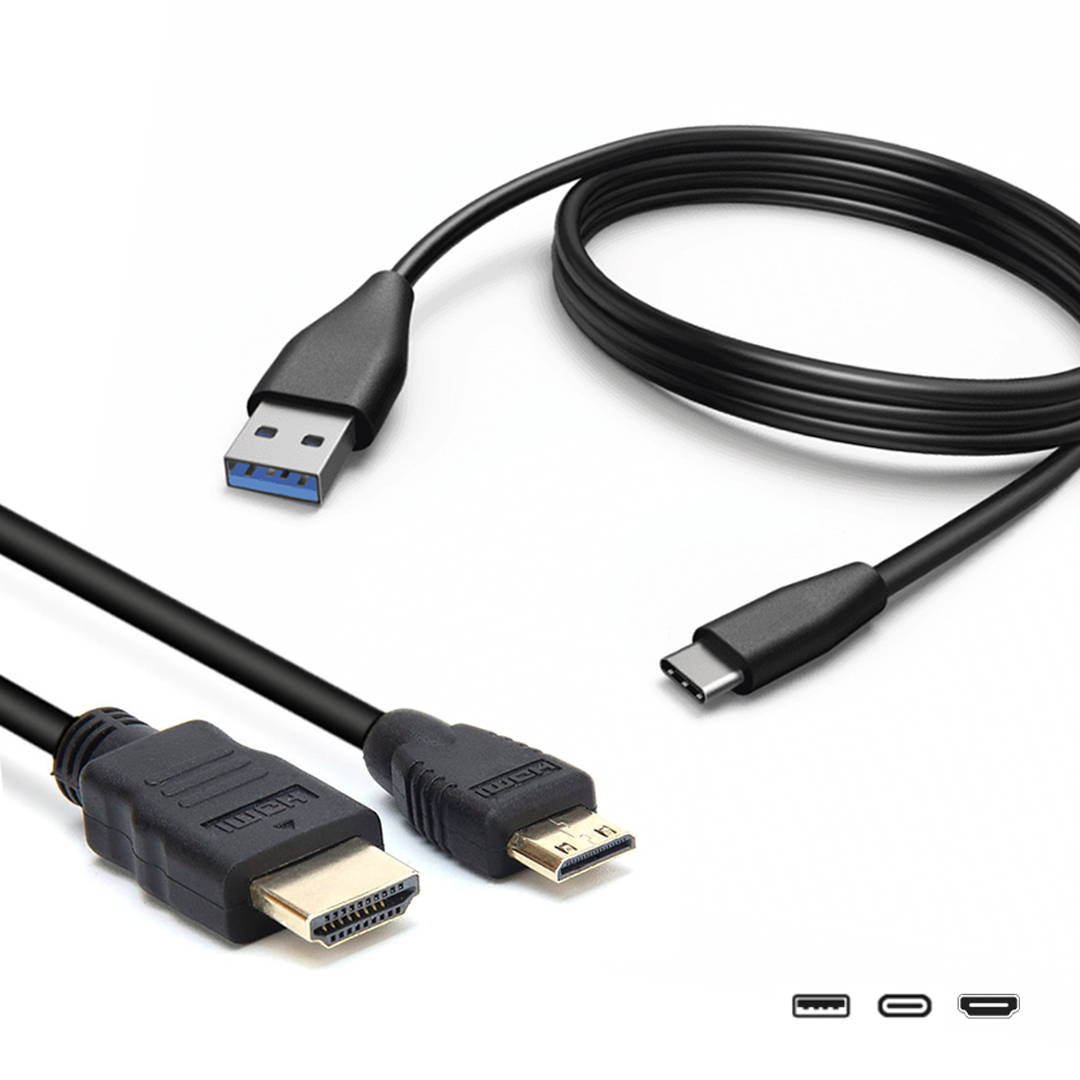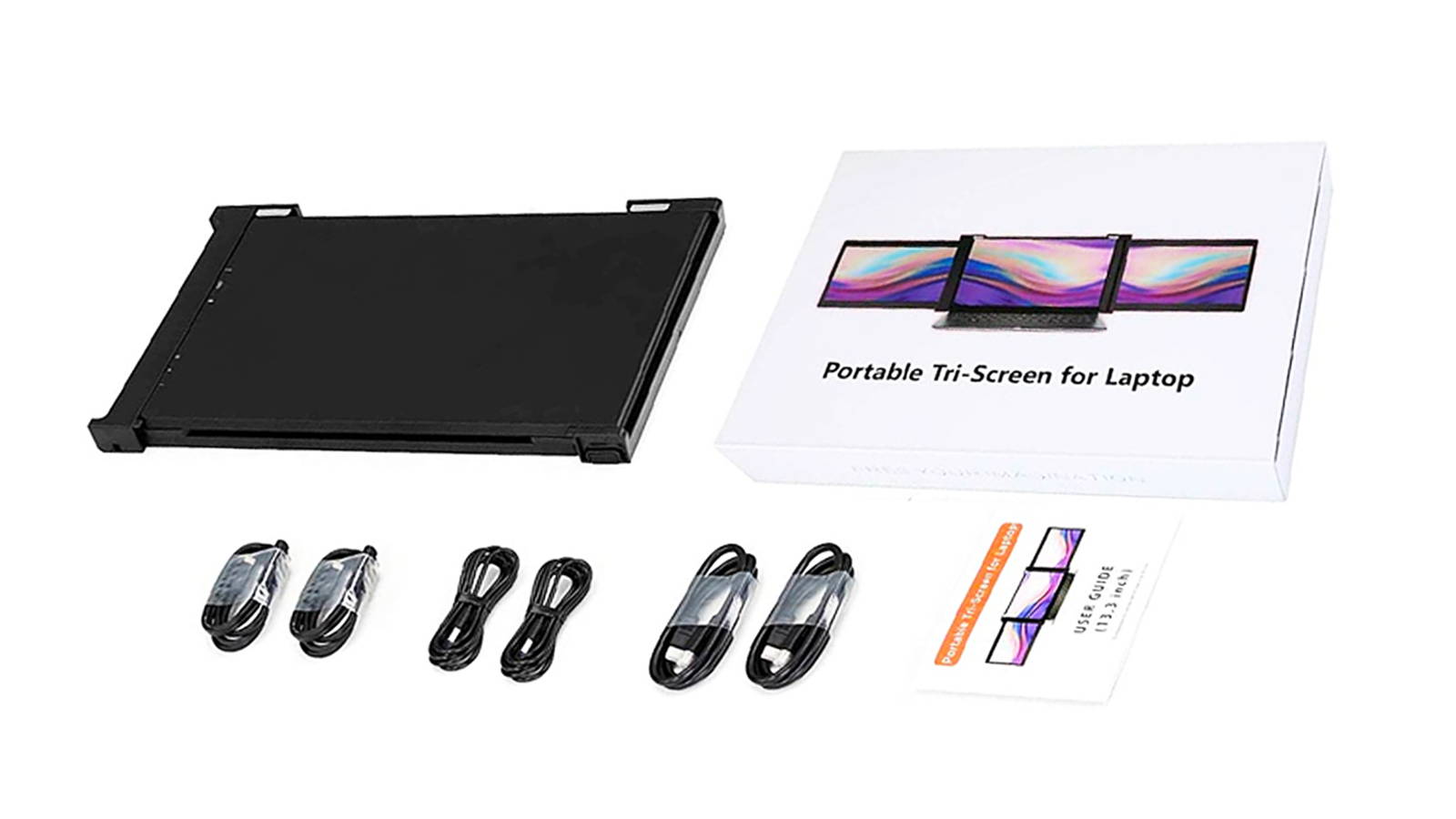 1. EYOYO Dual Display Monitor (1x) 2. USB C - USB C Data cble (2x)
3. Mini HDMI Cable (2x) 4. USB C - USB A Charging Cable (2x) 5. User Manual (1x)
1. EYOYO Dual Display Monitor (1x)
2. USB C - USB C Data cble (2x)
3. Mini HDMI Cable (2x)
4. USB C - USB A Charging Cable (2x)
5. User Manual (1x)
Brightness: 300 nit (Adjustable)
Refresh Rate: 60 Hertz
Resolution: 1920 x 1080
Aspect Ratio: 16 : 10
Material: PC ABS Plastic
Energy Consumption: 4.5 W
PC: Microsoft Windows, Mac OS
Others: Phone, PS 3/4, XBOX ONE,
Nintendo Wii, Nitendo Switich
USB Slot: USB Type-C Type-A
Phones
PS3/4
XBOX ONE
Nintendo Wii
Nintendo Switch